We provide an alternative to the one-size-fits-all, "IT in-a-box" tech support company.
Thinking

Outside

the Break-Fix Box
Firms often overlook the importance of having good infrastructure in place. Many systems are nothing more than an accumulation of quick fixes and stop-gap measures intended to address symptoms rather than resolve root causes. Over time, these systems become increasingly inflexible, unreliable, and un-scalable due to their tenuous stability. Poorly maintained systems can lead to lost productivity, missed deadlines, and low morale.
Building on a

Solid

Foundation
Choosing the right foundation for your IT infrastructure is critical. Deciding whether to move to the cloud, invest in additional server hardware or storage, or make the switch to subscription based licensing can be daunting choices for any firm. We can help you navigate this ever changing landscape through a clear understanding of your present and future business and industry needs. Having a solid foundation in place can give your firm the flexibility to quickly adapt to the changes and remain competitive.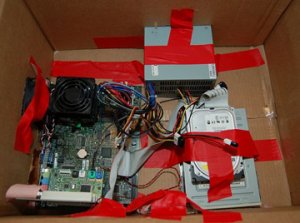 How We Can

Help
At H2 Consultants, we don't just listen to your needs. We continually and proactively monitor your systems, analyze your business workflow, and propose innovative solutions. If your current systems are broken and unreliable, we can audit them and recommend solutions to fit your budget. We are not tied to any particular vendor and will only propose solutions we think are right for you.
How We

Work
We do not believe in inundating our clients with meaningless reports full of incomprehensible technical jargon to create the illusion of value. We also do not restrict our clients to reporting issues through a support portal. Rather, we believe in keeping our clients' applications and systems current and up-to-date, and strive to provide our clients with a stable and issue free environment. We encourage our clients to learn how to identify and resolve minor issues on their own but remain ready to help when necessary. When issues do arise, we prefer to work directly with the users and administrative staff to make sure the issue is resolved in a timely manner and everyone's needs are met.